Refuse and recycling enclosures are another one of the many products & services offered by Bryce Parker Company.
We can fabricate, furnish, install, and repair any enclosure or gate as needed. Our typical trash enclosures have a minimum size of 7-1/2' x 8-1/2', consist of block wall construction, a concrete reinforced slab, solid sheet metal gates, bumper posts, and are painted to compliment the color scheme of the building or project.
As a security option, we offer our enclosures with an overhead trellis, made of expanded or solid sheet metal panels, to keep unauthorized individuals from filling your bins.
Contact Us with your special design needs or product specifications.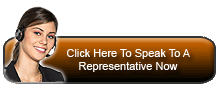 Copyright 2009 Bryce Parker Company
1511 W. 2nd St.
Pomona, CA 91766
California Contractors License Number: B1-750084