Due to their attractive appearance and hard-wearing properties, ceramic and vinyl (VCT) tiles are commonly found in areas of high traffic, such as service stations, convenience stores, and fast food restaurants.
Our field technicians install ceramic floor tiles on a daily basis, and have the equipment to get the job done right.
The before and after pictures of one of our typical restroom remodels, provides an excellent example of the work our customers have come to expect.
Contact us 24 hours a day at (626) 442-1716 or click the button below to speak to someone now!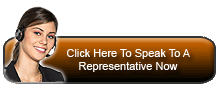 Copyright 2009 Bryce Parker Company
1511 W. 2nd St.
Pomona, CA 91766
California Contractors License Number: B1-750084