Stucco is one of the easiest ways to cosmetically improve the look of a commercial building. In addition to new, we can service any size stucco repair.
From the first step of stripping off the old, preparing the new area, to the final step of applying a good quality paint, Bryce Parker Company can handle all aspects of the job in-house.
Contact us 24 hours a day at (626) 442-1716 or click the button below to speak to someone now!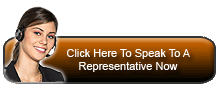 Copyright 2009 Bryce Parker Company
1511 W. 2nd St.
Pomona, CA 91766
California Contractors License Number: B1-750084