Transaction Drawers and Bullet Resistant Cash Booths are a modular concept, which allows for the secure handling of items ranging from; six-packs of cola, to credit card receipts.
These pass-though systems and cash booths help keep employees and their transactions safe. They are used by many industries, whose internal operations handle funds and supplies. Special user groups include:
Retailers


Mini-Marts


Pharmacies


Correctional Facilities


Government Agencies


Service Stations
Contact Us with your special design needs or product specifications.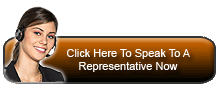 Copyright 2009 Bryce Parker Company
1511 W. 2nd St.
Pomona, CA 91766
California Contractors License Number: B1-750084