By being properly equipped and well trained, BP Co. can handle emergency situations quickly and efficiently.
We offer 24 hour board up service and can often respond to situations within a couple of hours, which will help reduce liability issues, or further substantial damage.
Our material inventory is always fully stocked, and our trucks are equipped to go on a moments notice.
We believe that our field technicians can respond sooner and complete emergency repairs faster than any other company in the Southern California.
Contact us 24 hours a day at (626) 442-1716 or click the button below to speak to someone now!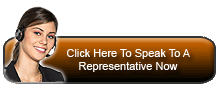 Copyright 2009 Bryce Parker Company
1511 W. 2nd St.
Pomona, CA 91766
California Contractors License Number: B1-750084