Our construction department is fully equipped to keep you current with The Americans with Disabilities Act (A.D.A) guidelines.
We offer all of the equipment and knowledge needed to bring your facilities completely up to code. Most of our upgrades include:
Providing ADA compliant bathrooms


Widening walk-thru doors, sidewalks, and wheelchair ramps


Plumbing relocation and ADA compliant fixtures
Ceramic Tile and FRP paneling


Electrical and finish paint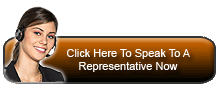 Copyright 2009 Bryce Parker Company
1511 W. 2nd St.
Pomona, CA 91766
California Contractors License Number: B1-750084