Bryce Parker Company's glass garage doors offer an attractive alternative for architectural, residential, and commercial applications.
For more information about our custom glass garage doors, and to view a complete photo gallery, please visit our other website: www.glassgaragedoors.com
Our models: BP-350 & BP-450 HD offer a unique aesthetic appeal, maximum light transmission [without letting anyone see inside your garage], and durability. If these characteristics are important to your design, is your solution!
BP all-glass garage doors are constructed from extruded aluminum alloy frames (PAT. PEND) of superior strength and durability.
They are designed and installed to operate year after year under extremely harsh conditions, requiring very low maintenance.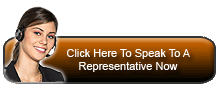 Customer Support
We start working with our clients at the design phase to ensure they have all the necessary installation requirements and drawings for each application.


Customization Options
With literally hundreds of available color and style variations, you can be sure that we can build a completely custom product to fit your requirements.


Manufacturing Speed
By strictly focusing on all-glass sectional garage doors, our manufacturing time is the best in the industry!


Experience
Bryce Parker Company specializes in manufacturing and installing ONLY Glass Garage Doors!