Bryce Parker Company is dedicated to solving pest bird problems. The business of Bird Control is constantly changing and is loaded with products and services with varied successes.
Bryce Parker Company is involved with pigeon abatement on a continual basis, and it is our business to stay on top of this evolution to provide our customers with the best products and installation techniques.
Please Note: The bird control devices and abatement techniques used are in no way intended to harm or destroy any animal. Their sole purpose is to deter unwanted pests and related issues.
Contact us 24 hours a day at (626) 442-1716 or click the button below to speak to someone now!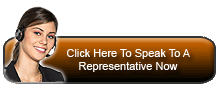 Copyright 2009 Bryce Parker Company
1511 W. 2nd St.
Pomona, CA 91766
California Contractors License Number: B1-750084