Bryce Parker Company specializes in Steel Canopy manufacturing and installation. We have over 50 years experience building state of the art structures.
Bryce Parker Company uses only modern construction techniques to ensure quality and safety. Our staff of experienced installers will go to work immediately to bring you the best canopy for your specific needs.
We have built canopies for many oil companies which include; Arco, British Petroleum, Card-Lock Fuels, Chevron, Exxon-Mobil, Flying-J, J.E. Dewitt, Phillips 66, Shell, Texaco, Thrifty, Unocal 76, and more.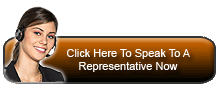 Copyright 2009 Bryce Parker Company
1511 W. 2nd St.
Pomona, CA 91766
California Contractors License Number: B1-750084