Bryce Parker Company is a full service painting contractor known for quality workmanship and consistent on-time completion of projects.
We offer painting services for service stations throughout Southern California, specializing in establish long lasting business relationships with Corporations and Industries, which require constant maintenance over a large geographic area.
These clients include: The petroleum / Service Station Industry, Fast Food, Mini-Mart ;/ Convenience Stores, Retail Stores, and More!
Contact us 24 hours a day at (626) 442-1716 or click the button below to speak to someone now!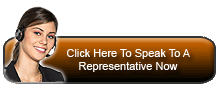 Copyright 2009 Bryce Parker Company
1511 W. 2nd St.
Pomona, CA 91766
California Contractors License Number: B1-750084