Bryce Parker Company specializes in the installation and repair of sheet metal gutters, downspouts, and drains. Our full service fabrication shop can produce custom and standard parts as needed, to get the job done right.
Our gutters and downspouts are cut, mitered, sealed, or soldered together for perfect, long lasting seams that won't leak. We have experienced sheet metal technicians ready to take care of all your sheet metal needs!
Contact Us with your special design needs or product specifications.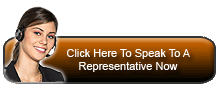 Copyright 2009 Bryce Parker Company
1511 W. 2nd St.
Pomona, CA 91766
California Contractors License Number: B1-750084