Bryce Parker Company repairs all types of walls, including masonry block, stucco finish, artificial rock veneer, slump block, split face, brick, and concrete.
All walls are built to CBC/UBC standards, or engineered & permitted as required.
We also offer custom iron work and steel gates as another way of complimenting our concrete and masonry work.
Contact us 24 hours a day at (626) 442-1716 or click the button below to speak to someone now!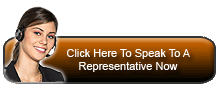 Copyright 2009 Bryce Parker Company
1511 W. 2nd St.
Pomona, CA 91766
California Contractors License Number: B1-750084