Bryce Parker Construction began by fabricating and installing service station structures, which include canopies and metal buildings.
Through planned growth, experience, and diversification, we now offer an abundance of in-house specialized services. Our field crews are crossed-trained journeymen, electricians, plumbers, masons, iron workers and sheet metal technicians.
Having a wide range of services under one roof allows us to satisfy the majority of our customers' needs. By placing just one call our clients are able to save time and money.
Committed to excellence, we take a team-oriented approach, and work closely with our customers to insure that their needs are being met. Total customer satisfaction is always our top priority.
To learn more about how Bryce Parker Company can help you, click here to visit our services page.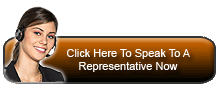 To speak with one of our trained service technicians, call our toll free number 1-(877) 442-1716.