The job illustrated here could have taken 10-15 men a week to complete. Our group of field technicians were able to come up with a creative approach that took only 4 men, 2 days of work.
Now the two storm drains illustrated here are completely clear of all debris.
Bryce Parker Company specializes in solving all of your challenging vegetation control projects, weed abatement, and clean up needs.
Sometimes it requires additional effort and planning, but the result is always the same -a job well done. Needless to say, our clients were extremely pleased with both the quality of work and the considerable cost savings passed-on to them.
Contact us 24 hours a day at (626) 442-1716 or click the button below to speak to someone now!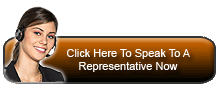 Copyright 2009 Bryce Parker Company
1511 W. 2nd St.
Pomona, CA 91766
California Contractors License Number: B1-750084