Our steel handrails are made to meet today's safety standards in both the public and industrial sectors.
These durable handrails are made of mild, stainless, and heavy wall steel. The O.D. (Outside Dimension) is between 1-1/4" - 1-1/2", which complies with the UBC and ADA guidelines for handrails and guardrails.
Our manufacturing facility and field technicians are equipped to meet the most challenging requirements and architectural designs.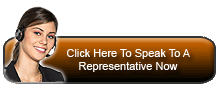 Copyright 2009 Bryce Parker Company
1511 W. 2nd St.
Pomona, CA 91766
California Contractors License Number: B1-750084