Bryce Parker Company offers fast, professional installation of standard & custom hollow metal doors, frames, and related hardware.
Before installation, we insure that your doors meet all applicable building codes.
Hollow Metal Doors and Frames are an industry standard in commercial, industrial, and institutional construction projects. Our experienced installers can custom cut and finish almost any opening. They combine durability with economy.
Available in 16ga. to 20ga. metal


Factory prepped with or without vision panels


Welded or knock down door frames


Metal doors can be painted to match any color desired


Quick delivery for most common door sizes
Contact Us with your special design needs or product specifications.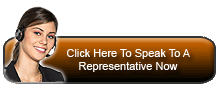 Copyright 2009 Bryce Parker Company
1511 W. 2nd St.
Pomona, CA 91766
California Contractors License Number: B1-750084