Bryce Parker Company manufactures and installs bumper posts, bollards, and tire stops for commercial, industrial, and public applications.
They are designed for property protection, traffic control, and pedestrian safety. We utilize a variety of installation methods from core drilling rigs to diamond saw, and jack hammer.
We offer a variety of alloys for stationary and removable units.
Contact us 24 hours a day at (626) 442-1716 or click the button below to speak to someone now!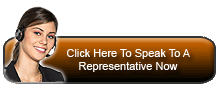 The examples below illustrate the various types of bumper posts:
Copyright 2009 Bryce Parker Company
1511 W. 2nd St.
Pomona, CA 91766
California Contractors License Number: B1-750084